Feb 21, 2023 10:16 AM Central
A Box Full of Joy
a level, anxiety, book, exam stress, exams, gcse, mentoring, mock exams, parent support, parents of teens, sats, teen mental health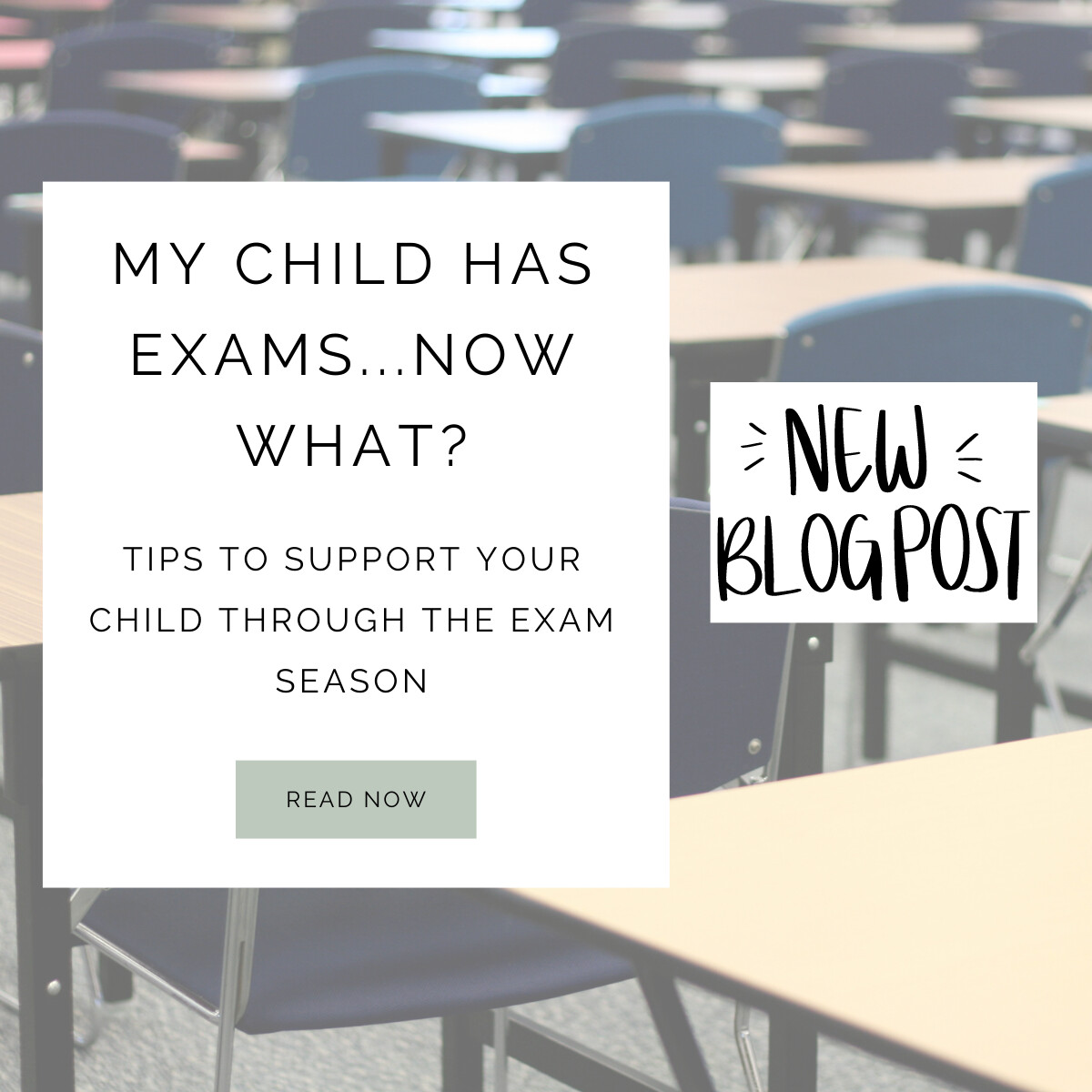 You are sitting there, in rows, on uncomfortable chairs, head down writing, thinking, confused, or enjoying the fact you read the right textbook that morning. The silence is only broken by the squeaking of desks that are not stable and industrious scribbling around the room. You look up at the clock as you try to work out how much time remaining to complete the
millions
of questions still left to answer. It is stifling, sweat is dripping from your brow, your hands are clammy, and aching from writing.
But you cannot stop, there are only five minutes left so you get back to it.
You feel your heart pounding in your chest, as your writing gets messier in the panic of getting everything down on the paper. Time is up - pens down, exam finished. You hope you've done enough knowing that you cannot change it now. You wait in silence to be dismissed. On the way home you feel sick as your friend smugly tells you how easy it was, and you realise what you may have missed.
Exams may feel like a distant memory to you, until now - your child has exams coming up. You may be left thinking...now what? How can I best support my child through this period of their life?
Fear not – here are some practical tips and advice for helping you and your child navigate exam season using T
he Organised Revision Method which is a nurturing approach to help you support your child to fulfil their potential without exams having a detrimental impact on their mental health.
The Organised Revision Method covers four areas:
Collaboratively establishing healthy boundaries,

Creating a calm and supportive environment at home,

Developing effective communication between parent and child as well as between home and school,

The choices both parent and child have during the exam season.
Establishing healthy boundaries provides the foundation to success. Setting healthy boundaries around revision will teach children good study habits which will equip them for the years ahead. Tips on working in partnership with your child to uncover the purpose of revising and implementing healthy habits and boundaries in the months and weeks leading up to their exams can be found in the book 'My child has exams...now what?' which you can purchase
here.
Each child copes with pressure differently, but pressure is sure to be there. Whether the source of pressure is from school, their friends, the expectations of their teachers, family or from within, the pressure may weigh heavy. Therefore, keeping the atmosphere at home positive and calm is important as it will create a safe space to be able to share their feelings of stress and help them feel understood when the pressure may feel crushing.
This calm and supportive environment will enable effective communication to happen. It will give you a better sense of what your child is going through because they'll feel comfortable to talk. In turn, your child will learn how manage and reframe their emotions during this potentially stressful time. Over my years of teaching, I have seen first-hand the impact of children not being comfortable to talk about how they are feeling, and it paralyses performance. Teaching children how to communicate their feelings is key – it helps lessen the pressure of expectation and allows children to reach their full potential. Talking about feelings may not come naturally to you or your child and that's ok as we are all different so using tools like our
emotions processing pads
for to build effective non-verbal communication channels could also be helpful.
Empowering your child by offering choices whenever possible is important. Choices can help your child feel more in control of their actions and emotions which is helpful because sometimes anxiety or overwhelm can build up when we feel out of control in a situation. In my mentoring sessions I like to equip young people with a self-coaching model that will enable them to challenge, change and choose to reframe any unhelpful thoughts which you can find out more about
here.
Every child is different, and what works for one may not work for another. Therefore, it is important to explore different strategies for helping your child manage anxiety.
I share different strategies and support in my free Facebook Community so please do join by clicking
here.